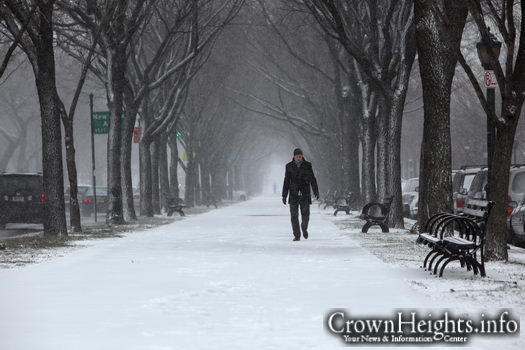 A winter weather advisory has been issued for parts of the Tri-State area as snow is expected to move in early Saturday morning.
The advisory goes into effect at 6:00AM on Shabbos through early Sunday morning for New York City, Westchester, Rockland and Long Island as well as for parts of Connecticut and New Jersey.
The National Weather Service said New York City and most of New Jersey and the Hudson Valley should see between 1 and 3 inches of the white stuff. But on Long Island, between 3 and 5 inches could fall, with the eastern end of Suffolk County seeing the highest totals.
Current projections show cloud cover increasing throughout the day on Friday, with the chance of precipitation beginning after midnight. Then, as Saturday progresses, rain in the morning will transition to a wintry mix before switching to a wet powder during the day.