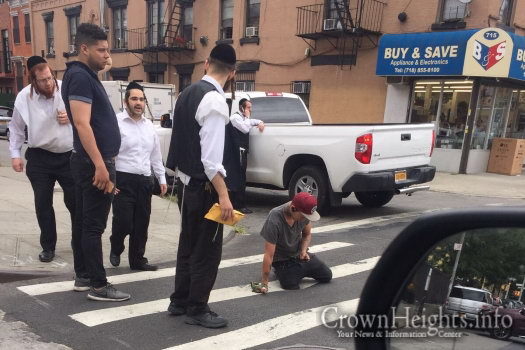 A sudden sinkhole in a Williamsburg street swallowed a man's foot, trapping it there until it was extricated by the Fire Department.
The incident occurred today, Tuesday, at around noon near the intersection of Myrtle and Walworth Streets in Williamsburg, Brooklyn.
Firefighters rushed to the scene and used heavy tools to release the man's foot. It is unclear if he sustained any injuries due to the incident.