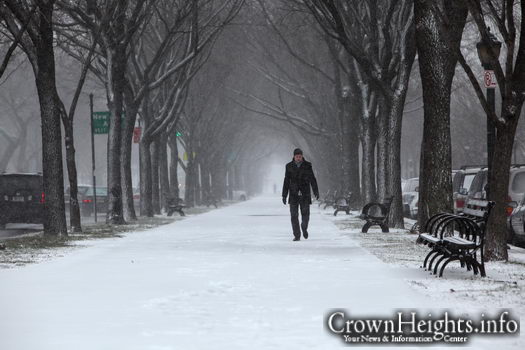 Illustration photo
New Yorkers should expect snow, sleet and freezing rain across the region Shabbos day, after a week of dealing with chilling cold.
Weather reports say that New York City could see up to 6 inches of snow and prolonged periods of sleet and freezing rain as a low-pressure system comes in from the west.
Snowfall is expected to start around 8 a.m. and will get heavier throughout the morning. The snow will turn into sleet and freezing rain by Saturday evening.
Saturday temperatures will top out at around 30 degrees.
The rough winter weather should dissipate around 5 a.m. on Sunday.