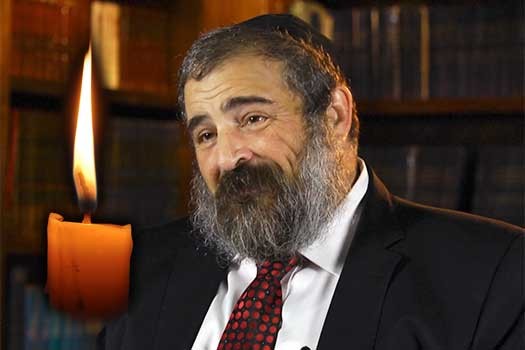 With great shock, sadness and pain we inform you of the very untimely passing of Rabbi Yehoshua Binyomin (Josh) Gordon OBM, Shliach of the Rebbe to San Fernando Valley, California. He was 66 years old.
Sent on Shlichus by the Rebbe in 1973, he established Chabad of the Valley and Chabad of Encino in California. Speaking to JEM's My Encounter he told of receiving his Shlichus, "It happened near the occasion of the Rebbe's 70th birthday and, on that momentous occasion, he sent me a special blessing. He blessed me to make firm decisions with alacrity, and to work hard with faith and trust in G-d.
"I took the Rebbe's message to be a universal message. If you want to succeed, you need, first of all, to work hard. You have to wake up very early in the morning and pound the pavement. But that's not enough. You have to do it with alacrity. And with everything you do, you must have a tremendous amount of trust in G-d that your work will succeed."
Today Chabad of the Valley includes 26 Chabad centers under its umbrella.
Recently he suffered from a terrible illness and this morning he passed away.
He is survived by his wife Deborah, and their children Yossi Gordon, Yochanon Gordon, Faygie Herzog, Eli Gordon, Dena Rabin and Chaya Drizin all of California.
He is also survived by his siblings Mrs. Yocheved Baitelman (Crown Heights), Mrs. Chanie Friedman (S. Paul, MN), Mrs. Bluma Rivkin (New Orleans, LA), Rabbi Yossi Gordon (Australia), Rabbi Mendy Gordon (London, UK) and Mrs. Frumie Posner (Birmingham, AL).
The Levaya will take place today, Monday, Shvat 29, at 1:30pm at Chabad of Encino, 4915 Hayvenhurst Ave, Encino, CA 91436.  The Kevurah will follow at Mt. Olive Cemetery, 7231 E Slauson Ave, Commerce, CA 90040.
Boruch Dayan Hoemes