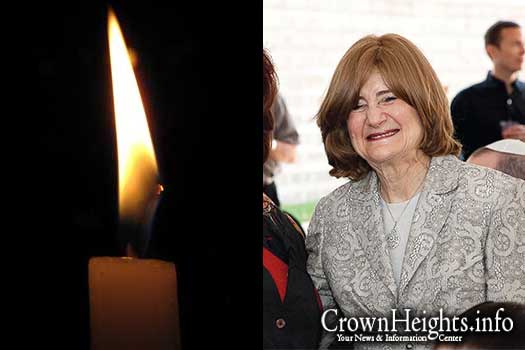 With sadness we inform you of the passing Mrs. Laya Block, a Shlucha who served in London, Ontario for over 50 years. She passed away Shabbos morning at the age of 79.
Mrs. Block served as director of the Gan Gani Preschool as part of the Chabad House she ran together with her Husband Dr. Yitzchak Block for over 50 years.
She is survived by her husband Rabbi Dr. Yitzchak and her children; Rabbi Chaim Block (S. Antonio TX), Rabbi Levi Block (Westfield, NJ), Rabbi Mendy Block (Plano, TX), Mrs. Chani Zalmanov (Queens, NY), Rabbi Shmuli Block (Melbourne, Australia). Mrs. Rivkie Baron (Crown Heights), Mr. Avraham Block, Mrs. Basie Gurkow (London, ONT. Canada).
The Levaya will take place on Monday, and will be passing by 770 at around 9:00am and continue to the Montefiore Cemetery in Queens.
Boruch Dayan Hoemes