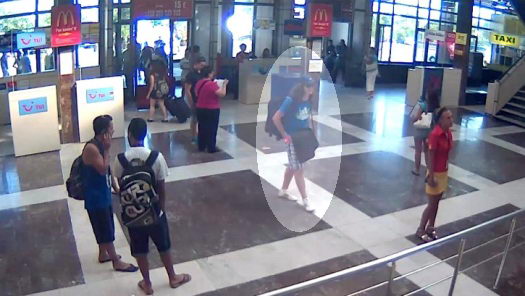 A brazen daytime bombing that killed seven people and injured dozens on a bus full of Israeli tourists was most likely a suicide attack, Bulgarian officials said Thursday. Israel stood by its claim that Iranian-backed Hezbollah was responsible and vowed to hit back. [Update: Freed Guantanamo detainee?]

The identity of the suspected bomber was still unknown but a Michigan driving license that he carried was a fake, Bulgarian Prime Minister Boiko Borisov said.
Iran's embassy in Bulgaria denied on Thursday Israeli accusations that Tehran was behind a bomb attack on an airport bus in the city of Burgas that killed five Israeli tourists.
"The unfounded statements by different statesmen of the Zionist regime in connection with the accusations against Iran about its possible participation in the incident with the blown-up bus with Israeli tourists in Burgas is a familiar method of the Zionist regime, with a political aim, and is a sign of the weakness … of the accusers," the Islamic Republic's mission in Sofia said in a statement.
The attack targeting Israelis killed at least seven people in the city of Burgas, soon after a charter plane, Air Bulgaria flight 392 arrived from Ben-Gurion Airport. The seven included five Israelis, the driver, and the suicide bomber, the Foreign Ministry said.
A video taken from the CCTV surveillance camera shows the suspected bomber at the Burgas airport on the day of the attack. The footage shows the bomber was similar in appearance to tourists arriving at the airport.
Foreign Minister Avigdor Liberman told Israel Radio on Thursday that Israel has solid information that Hezbollah, in close cooperation with the Iranian Revolutionary Guard Corps (IRGC) carried out the terror attack in Burgas.
According to Liberman, Israel's information identifies with certainty and beyond all doubt the Iranian fingerprint on the attack, but did not specify further. Iran and Hezbollah have not stopped operating against Israel for a moment, he added.
On Wednesday, Prime Minister Binyamin Netanyahu said Iran was likely behind the attack on Israeli civilians in Bulgaria, and vowed a powerful Israeli response.
"All the signs lead to Iran. Only in the past few months we have seen Iranian attempts to attack Israelis in Thailand, India, Georgia, Kenya, Cyprus and other places," Netanyahu said in a statement.
"This is an Iranian terror campaign that is spreading throughout the world," Netanyahu said. "Israel will react powerfully against Iranian terror,"
"Eighteen years exactly after the blast at the Jewish community center in Argentina, murderous Iranian terror continues to hit innocent people. This is an Iranian terror attack that is spreading throughout the entire world."
Update: Bulgarian media on Thursday named the suicide bomber who blew up a bus full of Israeli tourists as Mehdi Ghezali.
There was no independent confirmation of the veracity of the information.
Ghezali has a Wikipedia page, which describes him as a Swedish citizen, with Algerian and Finnish origins. He had been held at the US's Guantanamo Bay detainment camp on Cuba from 2002 to 2004, having previously studied at a Muslim religious school and mosque in Britain, and traveled to Saudi Arabia, Afghanistan, and Pakistan, it says. He was taken into custody on suspicion of being an al-Qaeda agent, having been arrested along with a number of other al-Qaeda operatives.
Following a lobbying effort by Swedish prime minister Göran Persson, Guantanamo authorities recommended Ghezali be transferred to another country for continued detainment, and he was handed over to Swedish authorities in 2004. The Swedish government did not press charges.
He was also reportedly among 12 foreigners captured trying to cross into Afghanistan in 2009.