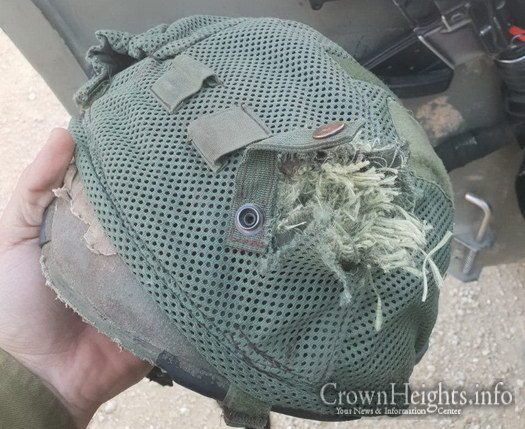 by crownheights.info and israelnationalnews.com
An IDF soldier was lightly wounded when terrorists sniper from the Hamas-controlled Gaza Strip opened fire at his unit Tuesday afternoon.
Shortly before the shooting, two terrorists broke through the security fence, sabotaged military equipment, and returned to the Gaza Strip. The IDF responded by firing tank shells at the Hamas position, resulting in the death of one militant.
The soldier was miraculously shot in the helmet, saving his life. He was evacuated by ambulance to the hospital.