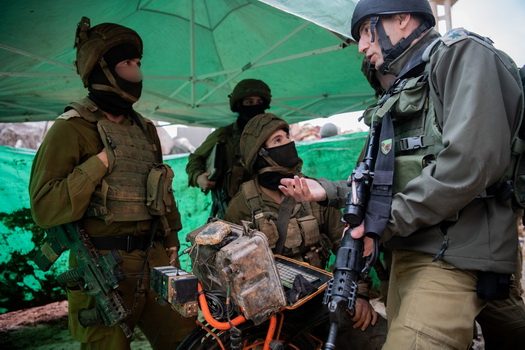 israelnationalnews.com
Over the weekend, IDF troops exposed an additional cross-border attack tunnel that crossed the Blue Line from Lebanese territory into Israel.
The attack tunnel is under IDF control and does not pose an imminent threat, the IDF said. Heads of the relevant local authorities have been notified.
Explosive devices have been placed inside the tunnel by the IDF, which noted that any entrance from the Lebanese side is dangerous. The IDF is currently investigating and analyzing the attack tunnel while continuing to implement various operations as planned.
The IDF also said that it holds the Lebanese government accountable for the attack tunnels dug from Lebanese territory, which it called a "blatant breach of UN Resolution 1701 and of Israeli sovereignty."