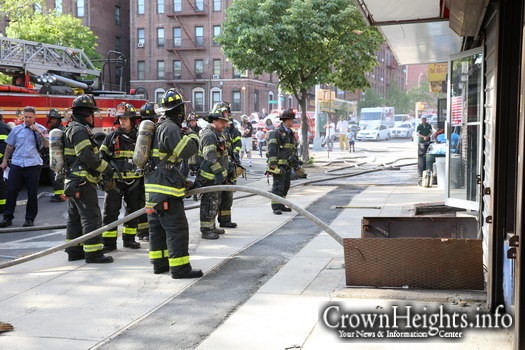 A fire broke out in the basement of a building right across from the park on Lefferts and Albany. Smoke poured out from the storefronts and basement entrances.
The blaze began at around 5:00pm in the basement of 642 Lefferts Avenue, which is opposite a large park. Witnesses saw smoke rising from the basement entrances and from a number of the storefronts.
Firefighters arrived within minutes and quickly cut the locks of closed storefronts and doused the flames.
There were no injuries reported and the cause of the fire Is under investigation.