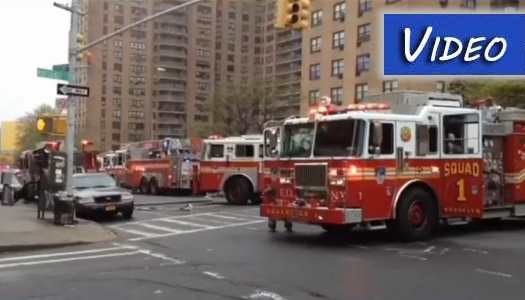 A fire broke out this morning in Crown Heights' largest apartment complex, the Fieldbridge buildings, located on Bedford Ave. and Montgomery St.
At around 7:30am Shabbos morning, more than a dozen callers alerted the fire department that flames could be seen coming out of the windows of an eighth floor apartment.
It took the work of 60 firefighters to force their way into the apartment and bring the blaze under control.
There were no reported injuries resulting from the fire. At least five people had been living in the apartment where the fire broke out, but all were evacuated safely and the fire did not spread to any other units.
The cause of the blaze is under investigation.
The Fieldbridge apartment complex sits atop the site of Ebbets Field, former home of the Brooklyn Dodgers.