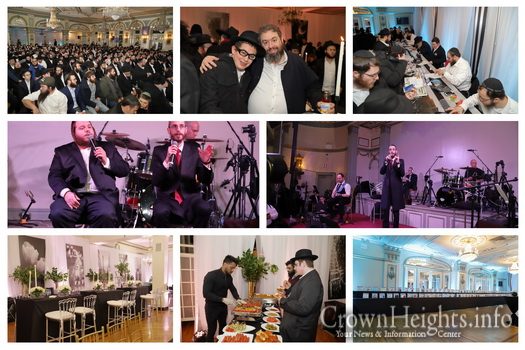 The KSCVK Men's Auction Event was filled with hundreds of people, as the community turned out in support of Keren Simchas Choson V'Kallah. Entertainment for the evening was given by Simcha Friedman and Levy Falkowitz.
Don't miss the  women's event that will take place tonight at Oholei Torah, 667 Eastern Parkway, with entertainment by Hedva Levy.
Doors open at 5:00pm
Program will begin at 8:30pm
Purchase auction tickets at KSCVK.org.