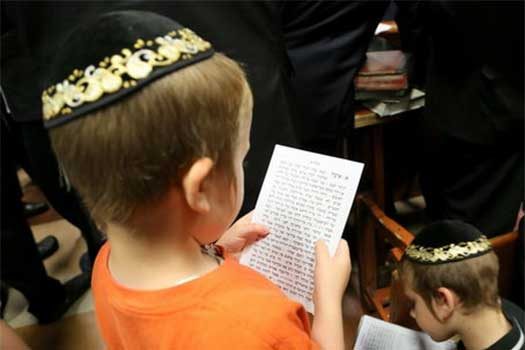 Illustration Photo.
Two 12-year-old boys were arrested earlier this morning after they accosted an 8-year-old Jewish boy and snatched his Yarmulka off his head and fled while laughing at the boy.
by CrownHeights.info
An 8-year-old Jewish boy was accosted by a pair of children on Sterling Street early Monday morning as he was walking to school. According to the victim, the two kids walked past him, then doubled back and snatched his Yarmulka off his head and ran away while laughing.
The boy returned home and told his mother what had taken place and she called 911 as well as Shomrim.
Together they conducted a search of the area and were unsuccessful in locating the pair, though police detectives were later able to identify the duo as students in the I.S. 61 Public School on Empire Boulevard and New York Avenue.
Once identified, the pair – who are both 12-years-old, were brought to the 71st precinct along with the school dean and the boys' parents and were arrested and charged with grand larceny.