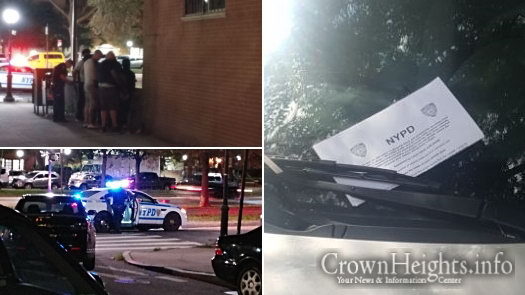 by CrownHeights.info Staff
Early Friday morning, police officers and Shomrim volunteers working together apprehended four men after they allegedly broke into several cars to steal valuables left inside.
The targeted cars were parked in the vicinity of Eastern Parkway and Union St. between New York and Albany Aves.
The suspects were apprehended on the corner of Eastern Parkway and Albany Avenue. Police immediately placed the suspects under arrest, and they were charged with burglary.
Officers of the 71st Precinct's Anti-Crime unit commended Shomrim volunteers for a job well done.
Following the incident, police officers left notes on all the cars that were broken into and rummaged through, explaining how it is important to keep cars securely locked and devoid of any valuables to help prevent these types of crimes from being perpetrated.