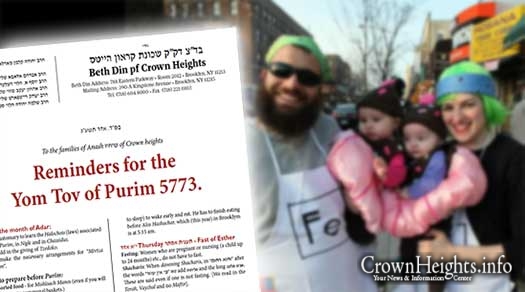 The Beis Din of Crown Heights has released an instructional guide – in both English and Hebrew – which contains Halachos and Minhagim pertaining to Purim, as well as the answers to many questions regarding the upcoming holiday.
The guide was compiled by the office of Rabbi Avrohom Osdoba for the benefit of the community.
For the convenience of the readers, the guides are available in both English and Hebrew in PDF format. They can be downloaded and printed.
Click Here for the guide in English