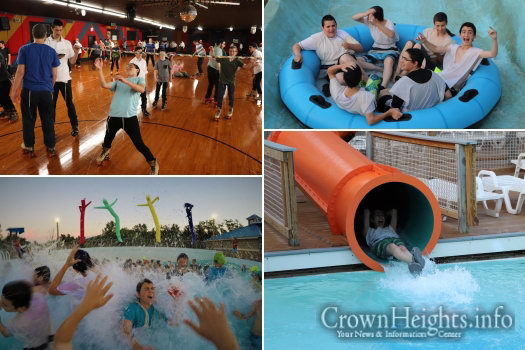 On Tuesday, the Talmidim of Yeshiva Summer Program in Morristown, NJ, were treated to a double trip: first to a roller-skating rink and then to a water park.
The first part of the trip was at Skaters World in Ferndale, NY, where after Mincha and lunch, the Talmidim had lots of fun with different roller skating activities. Donuts and drinks were served before getting back on the buses for the next stop: Zoom Flume Water Park! Consisting of 4 pools, 8 slides and 5 play areas, it gave the Talmidim an incredible time!
After the water park, hot soup was served before heading back to the Rabbinical College of America grounds, and after Maariv on the buses, the Talmidim were surprised with Sushi, ending the fun-filled day with a flourish!
Photos by Avi Eskinazi for yspmorristown.com